Superfast Roaming in Zones 2 and 3
Depending on your TISA package, daily roaming bundles may be mandatory.
Roaming bundles for Zone 2 and 3 cost £5 per day. Hence, we recommend that you choose a local SIM from the country you are traveling to if you are likely to be away for long periods.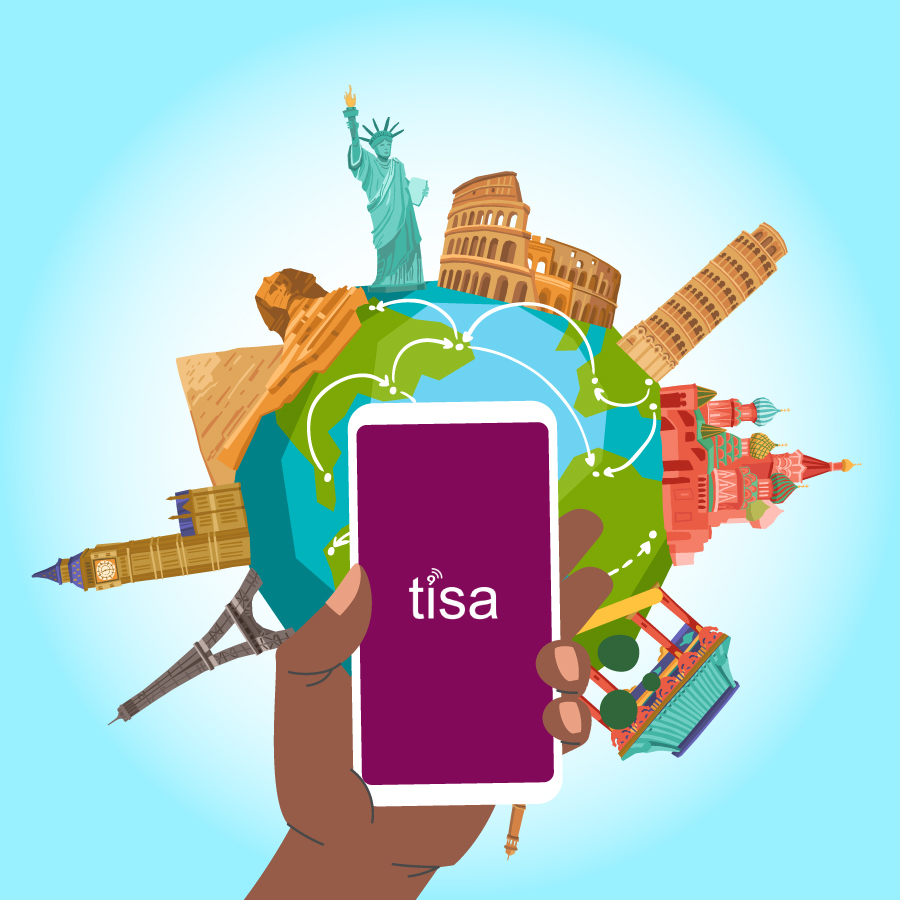 Daily Roaming pass is mandatory for your roaming to work.
Your SIM will not work abroad without subscribing to roaming bundles. You will not be able to make or receive calls, SMS or use mobile data abroad without appropriate daily roaming passes.
Roaming daily passes are available at £5.00 (inclusive of VAT) per day and offers
100 minutes to make/receive
100 SMS
500 MB
To buy and activate a roaming package for a day, send an SMS with the keyword "FURTHER" to the number 1250
You will get an SMS confirmation when this has been activated. Daily roaming bundles are valid for 24 hours from the moment of activation.
You can activate roaming by contacting us. You will be charged the following rates
Zone 2
Incoming calls to anywhere are charged at £1.50 per minute.
Outgoing calls to anywhere are charged at £0.50 per minute
Outgoing SMS to anywhere : £1.00 per SMS
Incoming SMS is FREE
Outgoing MMS to anywhere: £5.00 per SMS
Incoming MMS is FREE
Data £1 per MB
Zone 3
Incoming calls to anywhere are charged at £2.50 per minute.
Outgoing calls to anywhere are charged at £1.00 per minute
Outgoing SMS to anywhere : £1.00 per SMS
Incoming SMS is FREE
Outgoing MMS to anywhere: £5.00 per SMS
Incoming MMS is FREE
Data £3 per MB
Countries in Roaming Zones 2 & 3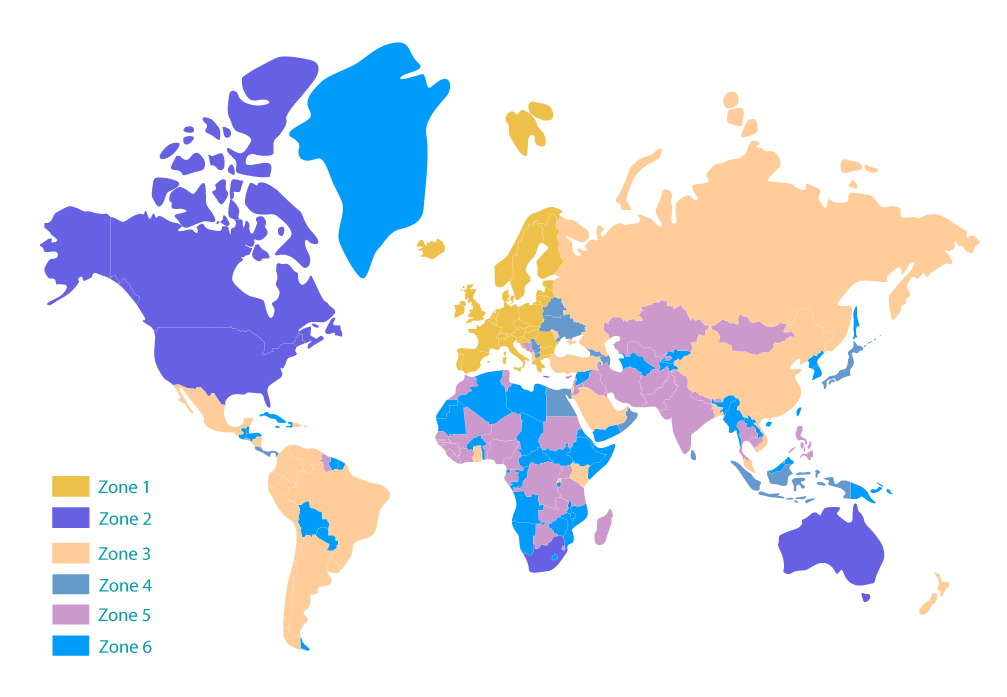 Zone 2
Australia, Canada, South Africa, United States
Zone 3
Albania, Andorra, Anguilla, Antigua and Barbuda, Argentina, Armenia, Bangladesh, Barbados, Bermuda, Brazil, Cayman Islands, Chile, China, Colombia, Dominica, Ecuador, Ghana, Grenada, Israel, Kenya, Mexico, Moldova, Monaco, Montserrat, New Zealand, Nicaragua, Peru, Puerto Rico, Qatar, Russia, Rwanda, Saint Kitts and Nevis, Saint Lucia, Saint Vincent and the Grenadines, Saudi Arabia, Singapore, Turkey, Turks and Caicos Islands, United Arab Emirates, Uruguay, Vietnam, Venezuela